Atleast 1,000 people killed in earthquake in Afghanistan, Understand with the help of map and images
Atleast 1,000 people killed in earthquake in Afghanistan: A powerful earthquake in Afghanistan has killed at least 1,000 people and injured 1,500 in eastern Afghanistan. The Taliban appealed for international help for the rescue effort as pictures showed landslides and ruined mud-built homes in the province of Paktika. Click here to join whatsapp/telegram study group →
It is the deadliest earthquake to strike Afghanistan in two decades and a major challenge for the Taliban, the Islamist movement which regained power last year after the Western-backed government collapsed.
Earthquake Location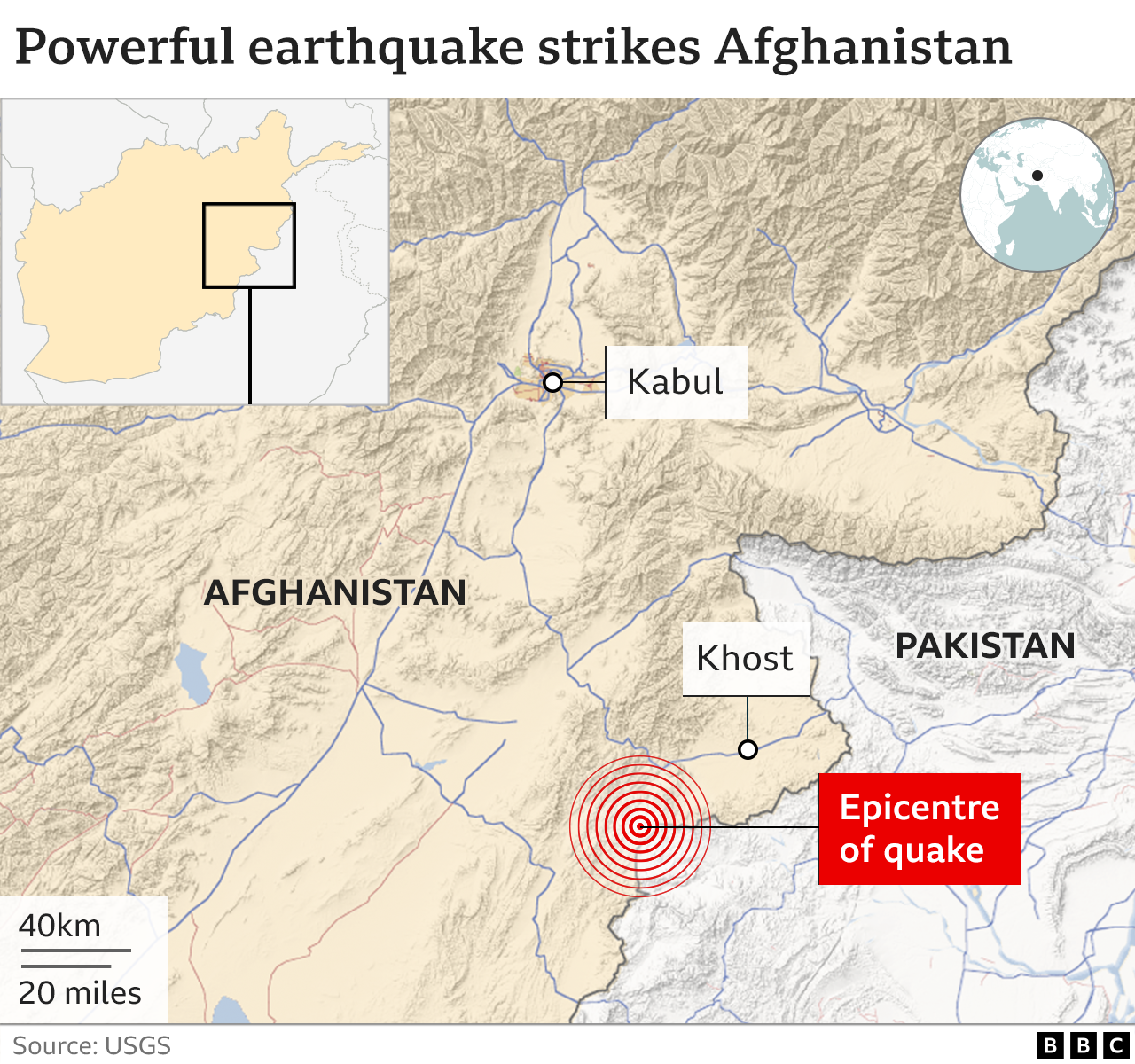 The earthquake struck about 44 km from the city of Khost and tremors were felt as far away as Pakistan and India. Witnesses reported feeling the quake in both Afghanistan's capital, Kabul, and Pakistan's capital, Islamabad.
The earthquake struck shortly after 01:30 (21:00 GMT Tuesday) as people slept. Hundreds of houses were destroyed by the magnitude 6.1 event, which occurred at a depth of 51 km (32 miles).
Reason of Earthquakes in Afghanistan
Afghanistan is prone to quakes, as it's located in a tectonically active region, over a number of fault lines including the Chaman fault, the Hari Rud fault, the Central Badakhshan fault and the Darvaz fault.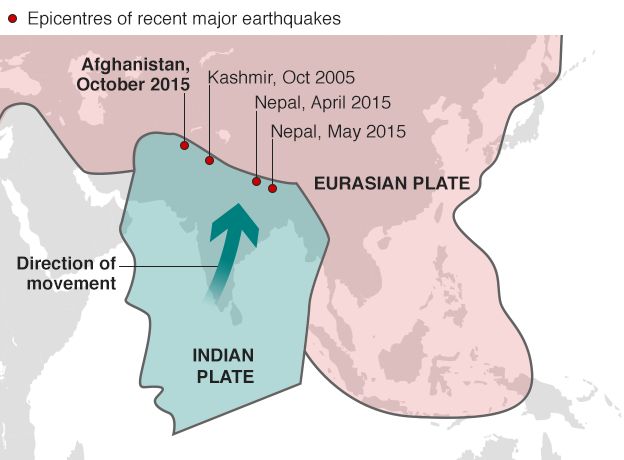 Much of Afghanistan is situated in a broad zone of continental deformation within the Eurasian Plate. Seismic activity in Afghanistan is influenced by the subduction of the Arabian Plate to the west and the oblique subduction of the Indian Plate in the east. The subduction rate of the Indian Plate along the continental convergent boundary is estimated to be 39 mm/yr or higher. Transpression due to the plates interacting is associated with high seismicity within the shallow crust.
Seismicity is detectable to a depth of 300 km (190 mi) beneath Afghanistan due to plate subduction. Deep earthquakes beneath the Hindu Kush are the result of movement on faults accommodating detachment of the subducted crust. The Chaman Fault is a major transform fault associated with large shallow earthquakes that forms the transpressional boundary between the Eurasian and Indian Plates.
This zone consists of seismically active thrust and strike-slip faults that have accommodated crustal deformation since the beginning of the formation of the Himalayan orogeny. Seismicity is also recorded beneath the Sulaiman Range. These earthquakes tend to display strike-slip faulting due to its abundance and high deformation rate.
Over the past decade more than 7,000 people have been killed in earthquakes in the country, the UN's Office for the Co-ordination of Humanitarian Affairs reports. There are an average of 560 deaths a year from earthquakes.
Background
Most recently, back-to-back earthquakes in the country's west in January killed more than 20 people and destroyed hundreds of houses.
Photos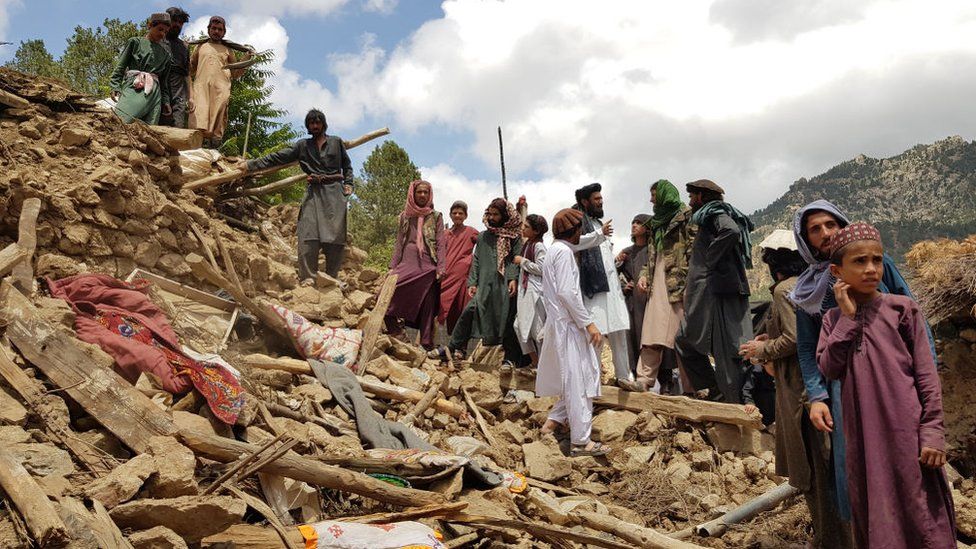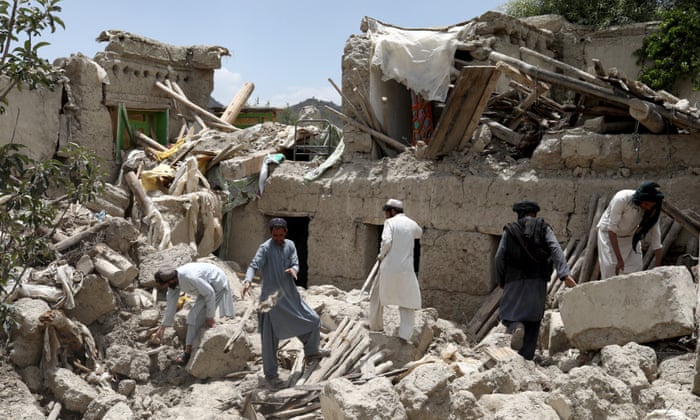 Study Material